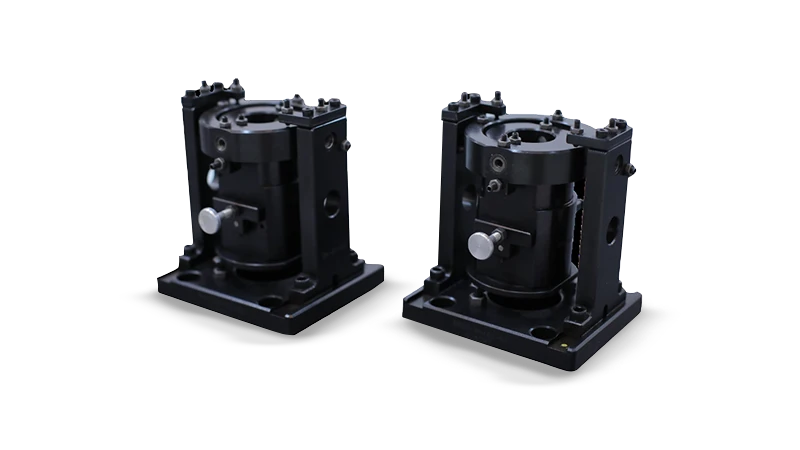 Radial & Axial Floating Fixture
Basics of Fixture Design
Since the Fixtures for honing has a major role and impact in the geometry of the output components, Abhi has designed the fixtures in such a way that it can achieve the required geometry and also an operator friendly i.e., even an inexperienced operator can load the components without any mistakes and difficulties. Honing is a typical process where the tool and the fixture must follow the correct path along with axis of the component's bore, whereas the Geometry will get affected if these doesn't follow the correct path, so the fixture takes a major role in defining the tool's path.
For which Abhi has designed the Rigid fixtures, Axial floating fixtures and Radial and Axial Floating fixtures based on the honing component in such a way that the tool and the fixture will guide without disturbing the present axis of the component's bore during the Honing process.
Radial & Axial Floating Fixture
The Radial and Axial floating fixture which takes care of both the axial and radial shift between the Tool and Components, through which we can achieve very close Bore Geometry.
Read More
Tell us how can we assist you?
We are always happy to answer any questions!
Just fill in the form and we will get back to you.